dm2
Shivam Video is transforming the events industry with Its Creative & Innovative LED Solutions ranging from LED ARCH, LED GATE , CIRCULAR LED WALL to a massive Main Stage LED Wall .
3.9mm LED Gate Wall With Tunnel Entrance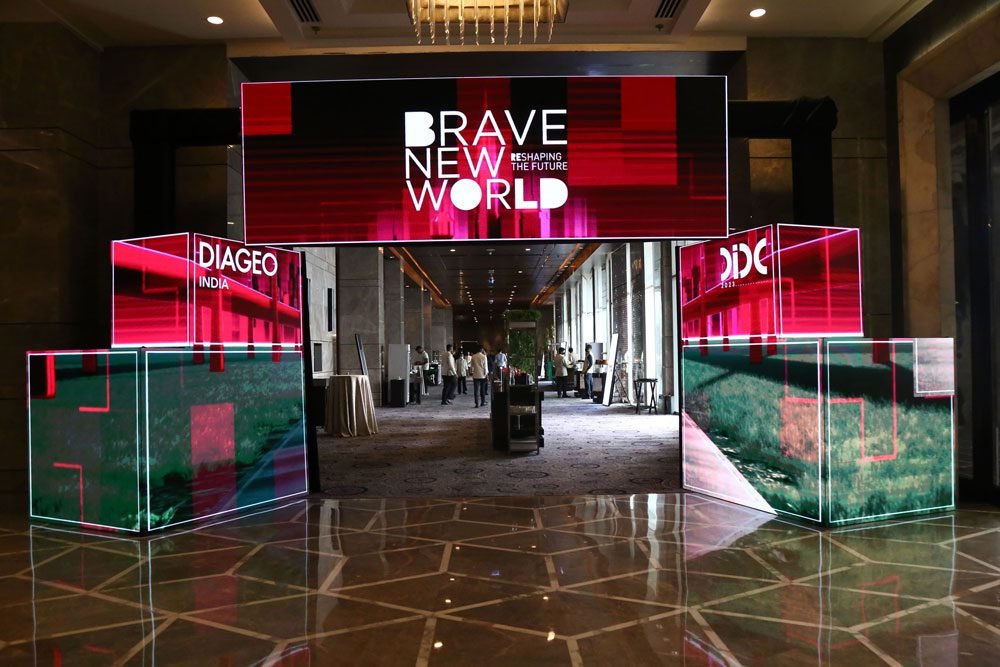 LED ARCH that was used as an entrance to our Innovation Experience, displaying Brand colors, Welcome signage, and a logo that floated and bounced around the walls' three-dimensional design.
Being part of the event technology industry can create an ever-aware eye for identifying AV gear wherever you may go. Recognizing the design and tech elements used, discerning the difference between LED and projection, or lighting vs. holographic illusions are all common for the event professional.
Watching the latest awards shows, going to live concerts, and being involved in corporate conferences can all stir the imagination and transform into ideas that are scaled up or down depending on the client's particular event needs.
We used Bold Seamless 90 Degree Edge LED Wall with Seamless Cornered Displays of Pixel Pich – 2.9mm , Resolution – 168*168 pixels , Cabinet Dimensions of 500mm * 500mm, Brigtness upto 1500 Nits . The Whole Setup was on Interactive Floor LED Wall of 4.8mm which was quite Challenging .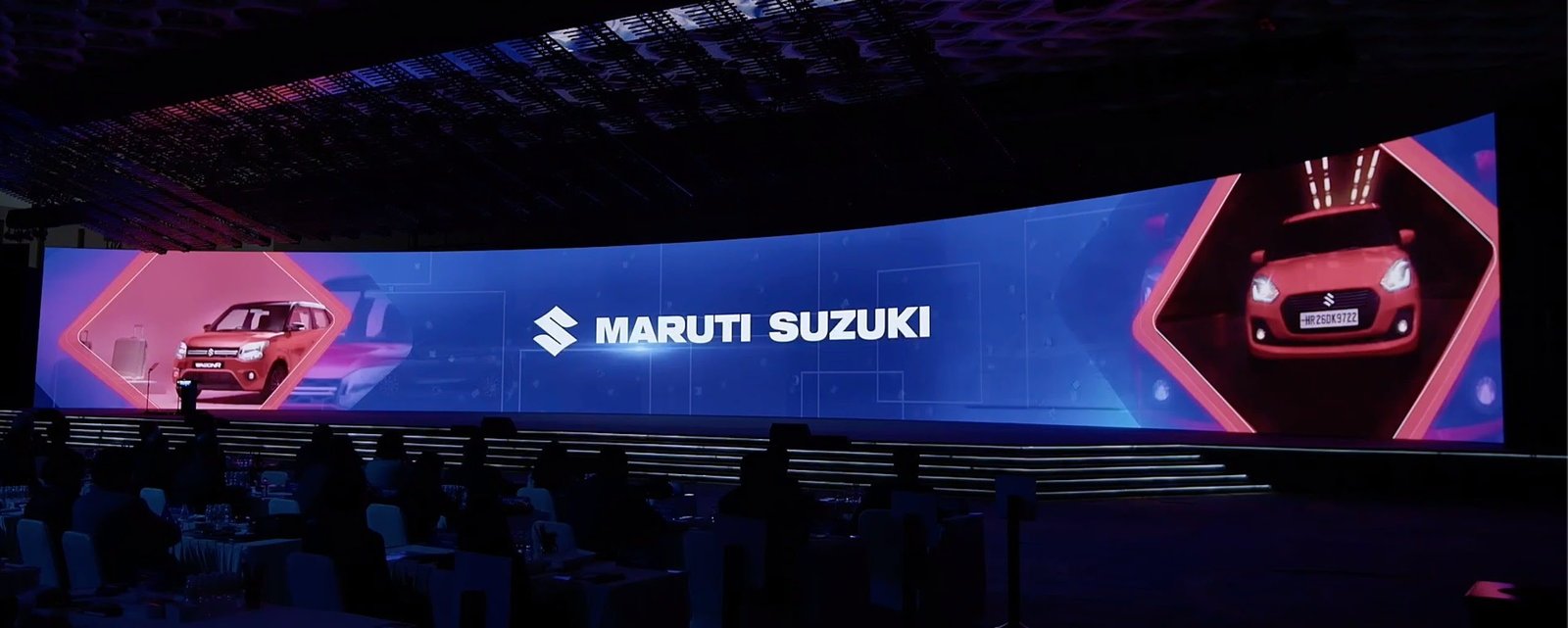 4000+ Sqft Panoramic Curved LED Wall – Largest LED Wall Ever Installed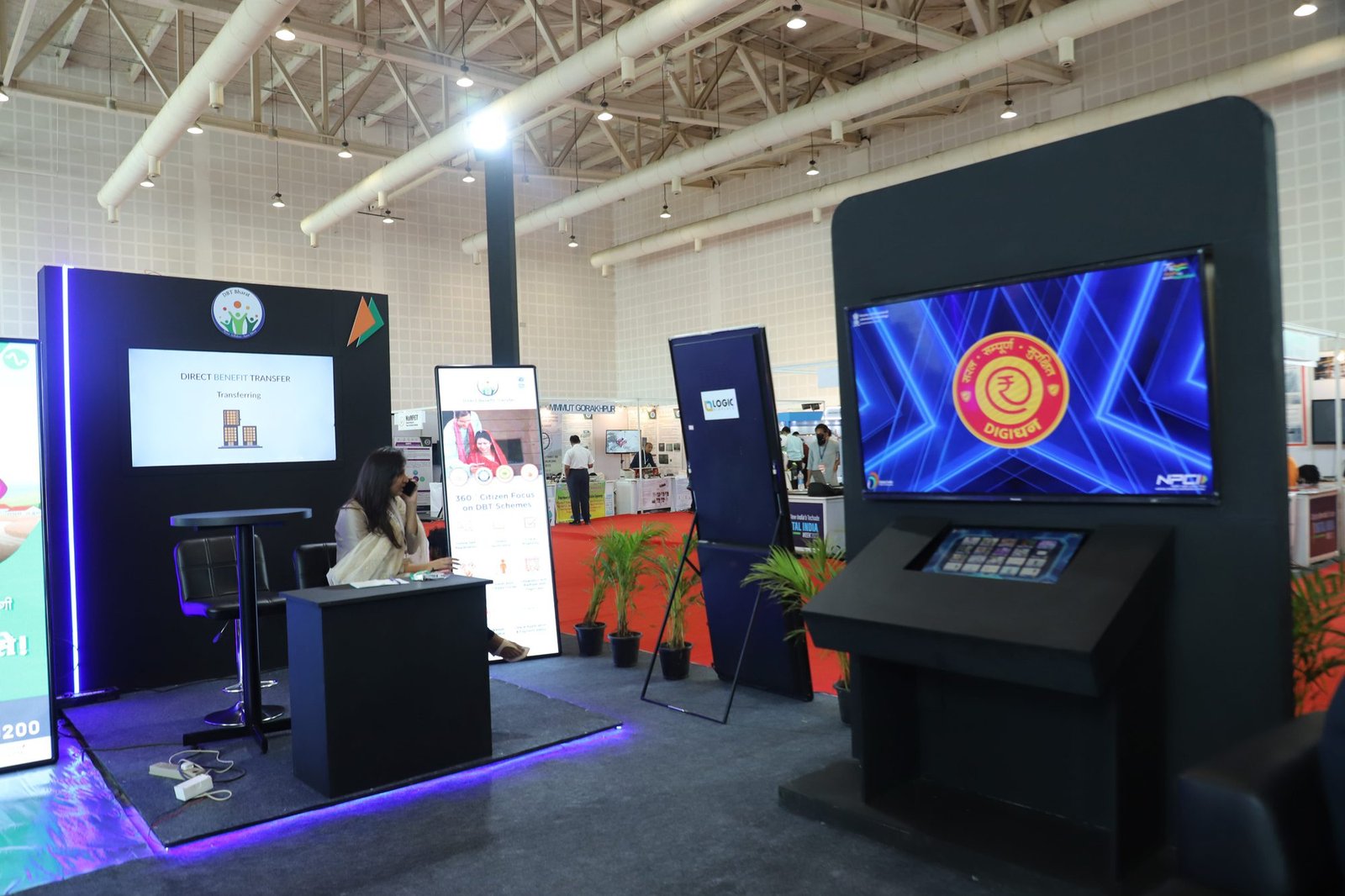 LED Poster Screens – A Portable & Smart LED Display with Seamless Content Sharing
Seamless LFD Walls – Flawless uniformity and vivid viewing experience with ultra narrow bezel video wall displays
PL2 PRO 2.9 mm LED Wall – With newly-created edge LED Modules PL2 Pro offers a variety of creative splicing solutions providing customers with more options for their stage designs.
Executing any Event requires special Skills, Special Technology and Skilled employees. Shivam VIDEO takes pride in executing successful events one after the other , and credits its team of AVENGERS .