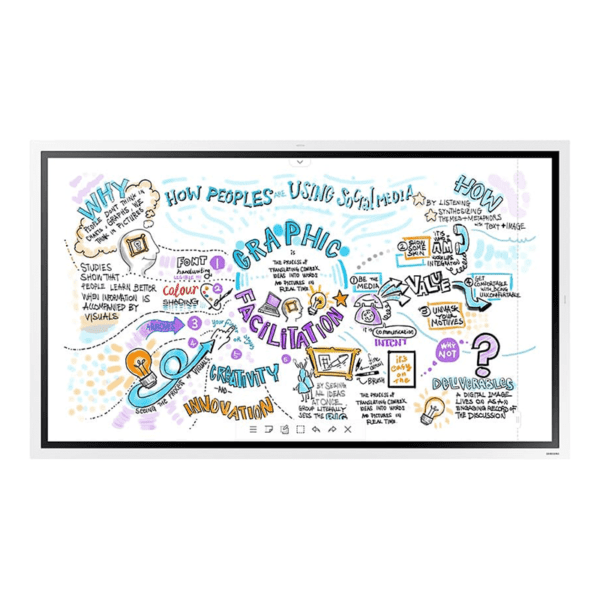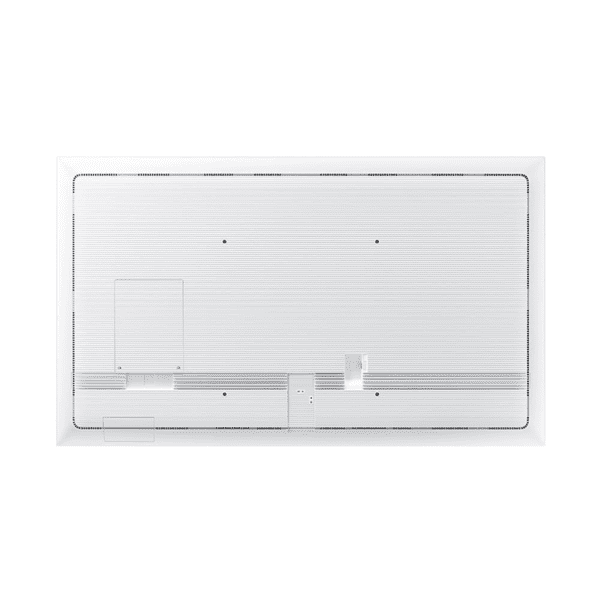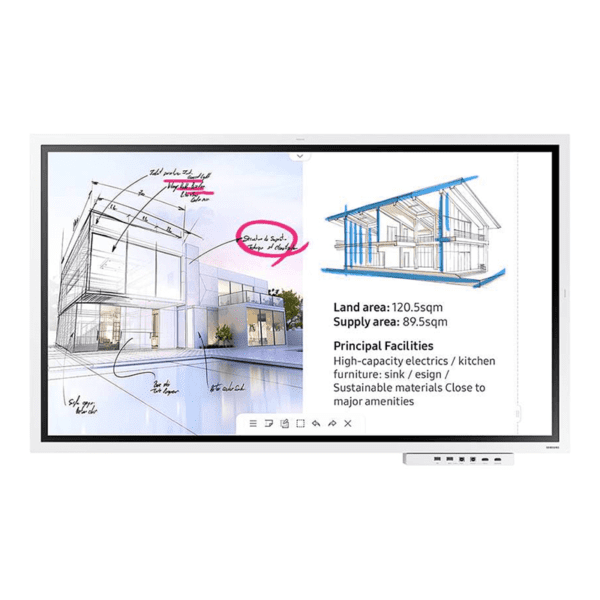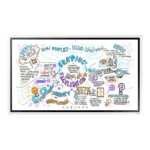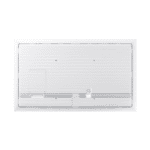 55″ Interactive Samsung Flip 2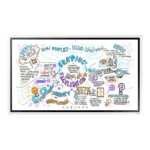 55″ Interactive Samsung Flip 2
Revitalize Productive Collaboration through Refined Interactive E-board Technology.
Draw, write & inspire new ideas with a smooth and familiar passive pen
Create a masterpiece on brush mode
Write on any background on any background source
Flexible image editing with selection tool and merge to roll
Quickly and Easily import content to share
Instantly Distribute Meeting Notes
Large Audience Sharing with Screen Share
Connect Remotely
Empower Your Team with Versatile Connection Options
Your Content is safe and Secure
Description
Draw, write & inspire new ideas
Samsung Flip provides users with a smooth and familiar pen to paper writing experience in a variety of available colors, styles and widths. Up to 4 people can write simultaneously, using any object as a writing tool. In addition, users can quickly erase the drawings with finger or palm swipe.