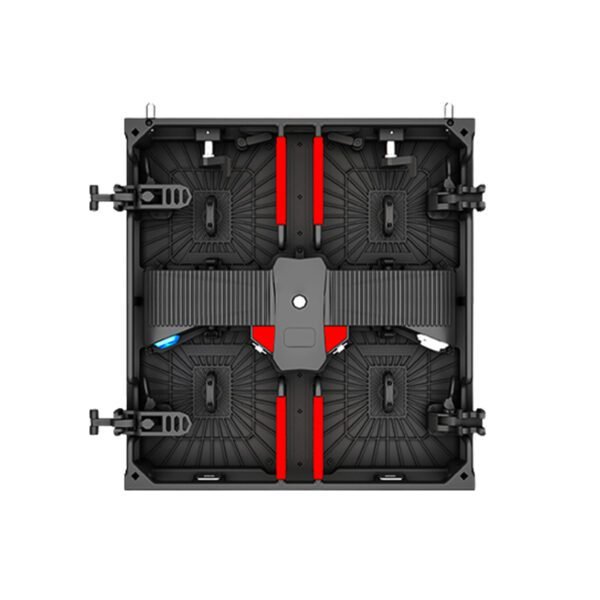 Floor LED Wall
Features :
Pixel Pitch – 4.8 mm 

Pixel Density – 43264pixel/㎡

Panel Dimension – 500mm×500mm×85mm / 19.7″×19.7″×3.3″

LED Configuration: SMD 1921 White

Weight Per Panel: 16.0kg; 35.27lbs

Power Consumption Max/Average: 280W / 140W

BTU Max/Average: 955 / 439

Viewing Angle Horizontal: 140°

Refresh Rate: 1920Hz

Operational Temp/Humidity: 0° ~45°C 10~90% RH 32° ~113°F 10~90% RH

Storage Temp/Humidity: -40° ~60°C 10~90% RH -40° ~140°F 10~90% RH

IP Rating: Outdoor
Description
Floor LED Wall – Our Floor LED panels are a high-resolution LED floor panel with a bold matte finish ideal for TV and broadcast use, as well as exhibition stands and conference events. Our floor panels LED Wall are IP65 rated for outdoor use, can be used creatively for floors and walls and are safe and robust.
Creative & versatile floor system: The LED frame system can be used to create multi-level floors, LED stairs and walls, and matte finish.
Safe & robust: The LED floor can withstand a weight of up to 1000kg/m2, guaranteeing a sturdy and safe floor. The panels are also anti-slip to ensure visitors are safe.
Easy installation & maintenance: The frame system is made up of magnetic modules for easy installation and quick module repair if needed. The panels also feature top access for easy maintenance.
TV-ready floor: With a matte finish, this deep black floor panel offers a high-resolution pitch without a reflective glass topper, perfect for TV studios and live streamed events.