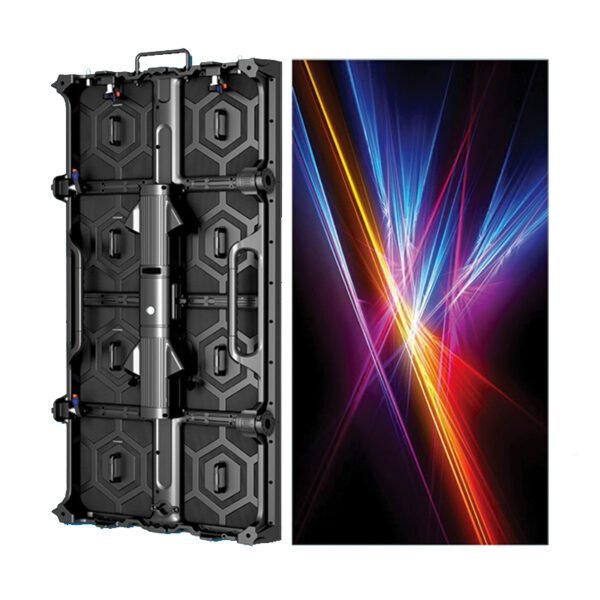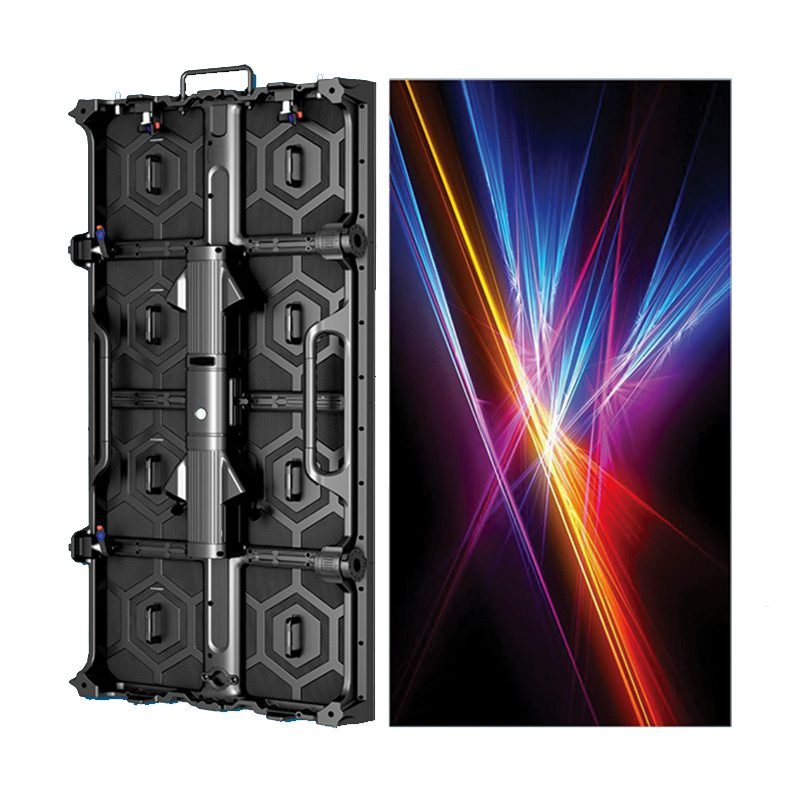 Hybrid 3.9 mm LED Wall
Pixel Pitch – 3.9 mm
Panel Dimension : 500mm*1000 mm*77 mm/ 500mm*500mm*77mm
Panel Resolution : 128*256/128*128
Pixel Density : 65536pixel/m(square)
Brightness : 800-1200 Nits(Indoor)/ 3500-500 nits(Outdoor)
Color Temperature : 6500-9500 k
Panel Weight : 12 kg
Cabinet Material : Die Casting Cabinet
Max. Power Consumption : <720 w/m(square)
Average Power Consumption : <360w/m(square)
Viewing Angle : H :160°, V:140°
Refresh Rates : 1920 Hz/3840 Hz
Gray Scale : 13-16 Bit
IP Rating : Front Ip65, Rear IP54
Working Voltage : AC100-240V~ 50/60Hz
Max Stacking/Hanging : 10 m 
Description
Introducing the Future of Display Technology: Our Hybrid Series LED Wall! 🌟Immerse yourself in a visual marvel with our 3.9mm Pixel Pitch LED, where innovation meets excellence.
High Stability: Elevate your visual experience with unrivaled stability, ensuring a seamless display in any environment.
👀 Wide Viewing Angles: Enjoy a panoramic view from every angle, as our LED Wall boasts wide viewing angles that captivate your audience, no matter where they are.
🔄 Curving Options: Embrace creativity with flexible curving options, allowing you to mold your display to suit any space or event seamlessly.
🔍 HD Quality: Immerse yourself in crystal-clear visuals with HD quality that brings every detail to life. The shadows and highlights are meticulously rendered, delivering an unparalleled viewing experience.
🌦️ Weatherproof for Both Indoor and Outdoor Events : Designed for both indoor and outdoor applications, our LED Wall is a weatherproof marvel, ensuring top-notch performance in any climate.
🖼️ Panel Resolution: With a panel resolution of 128 pixels by 128 pixels, every inch of your display is a canvas for brilliance, making your content pop with vibrant precision.
💡 High Brightness: Illuminate your space with brilliance! The Hybrid Series LED Wall boasts a dazzling brightness of up to 4500 nits, ensuring your content shines even in the brightest environments.
Whether indoors or outdoors, our Hybrid Series LED Wall is your gateway to a visual revolution. 🚀 Elevate your events, captivate your audience, and redefine excellence in display technology. ✨🔗
High Stability

Easy Repair 

Wide Viewing Angle 

Curving Options 
Stable Performance
High-quality hardware makes the screen display performance more stable and runs longer.
Ultra-wide Viewing Angle
With 160° ultra-wide viewing angle, the screen can be from various positions.