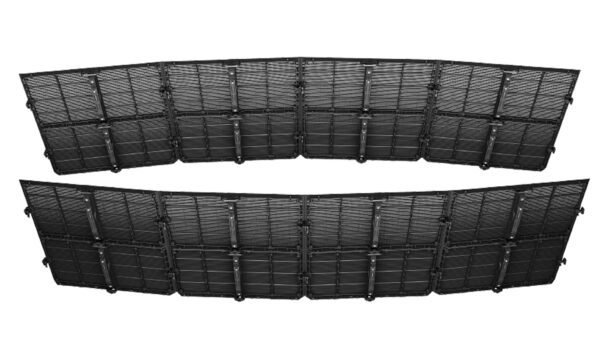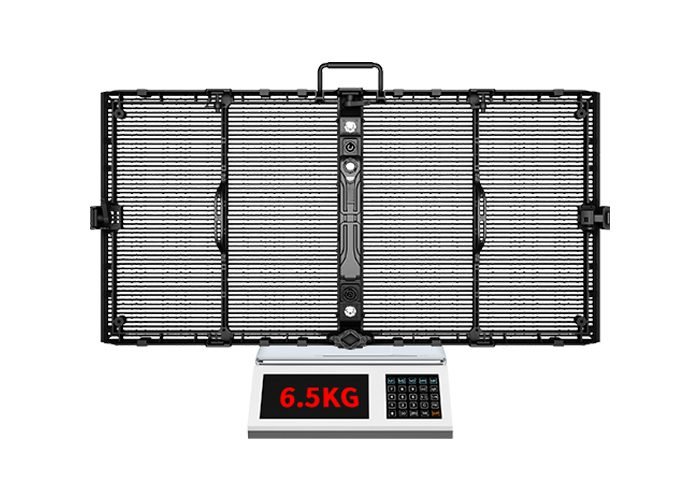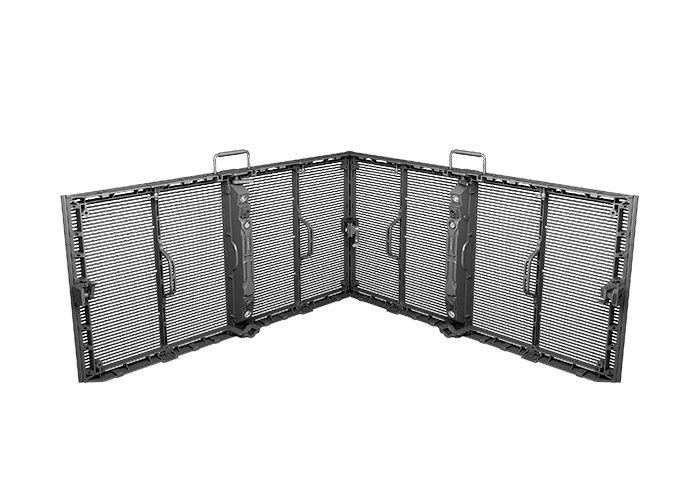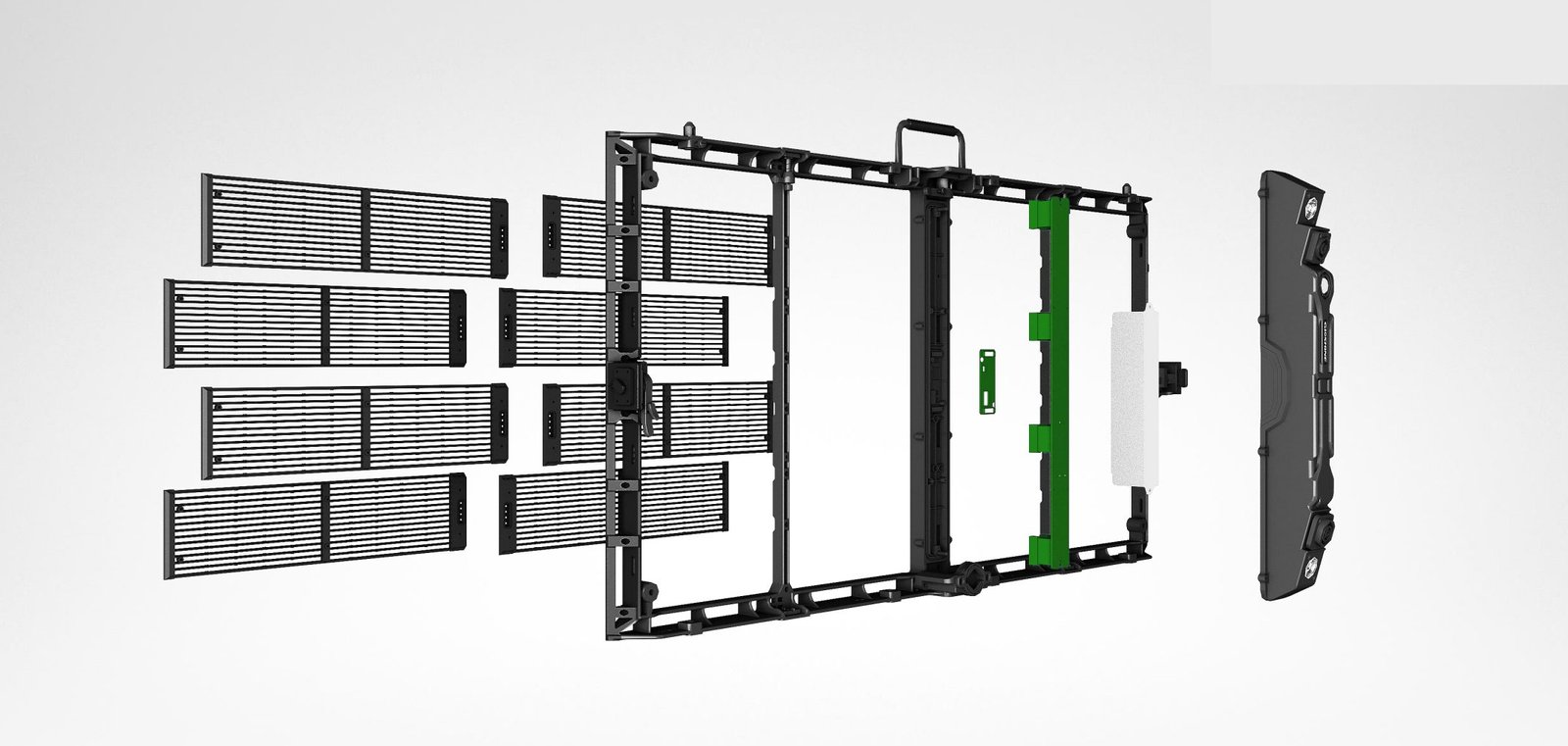 AIR Transparent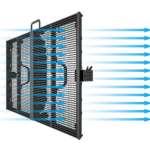 Pixel Pitch : 3.9 mm – 7.8 mm
LED Type : SMD – 1921
Pixel Density :  32768pixel/m2
Brightness – 3000 nits
Color Temperature – 6500-9500k
Panel Dimension : 1000mm×500mm×88.5mm / 39.4″×19.7″×3.5″
Panel Resolution : 256×64pixel
Panel Weight : 6.50kg/14.3lb
Cabinet Material : Die casting Aluminium 
Max Power Consumption : ≤360w/m2
Average Power Consumption : ≤120w/m2
Viewing Angle : H:160º  V:140º
Refresh Rate : 1920Hz/3840Hz
Gray Scale : 14-16bit
IP Rating : IP54
Operating Humidity : 10%-90%RH
Operating Temperature : -20℃~+40℃
Max Stacking : 10 m 
Max Hanging : 10 m 
Lifetime : 50,000 hrs
Storage Temperature/Humidity : -40℃~+60℃;10%-60%RH
Description
The AIR series transparent LED display is a highly versatile system that is used to create Highly impressive and Memorable displays on the world stage that command attention. Highly customisable, this Transparent LED series can be designed to create attention-getting displays, Product Launches, Concerts, Entertainment venues, Government events and Trade shows. 
Its realization principle is the micro-innovation of the light bar screen, the patch manufacturing process, lamp bead packaging, control system have been targeted improvements, coupled with the structure of the hollow design, reducing the obstruction of the line of sight of the structural components, and maximizing the perspective effect.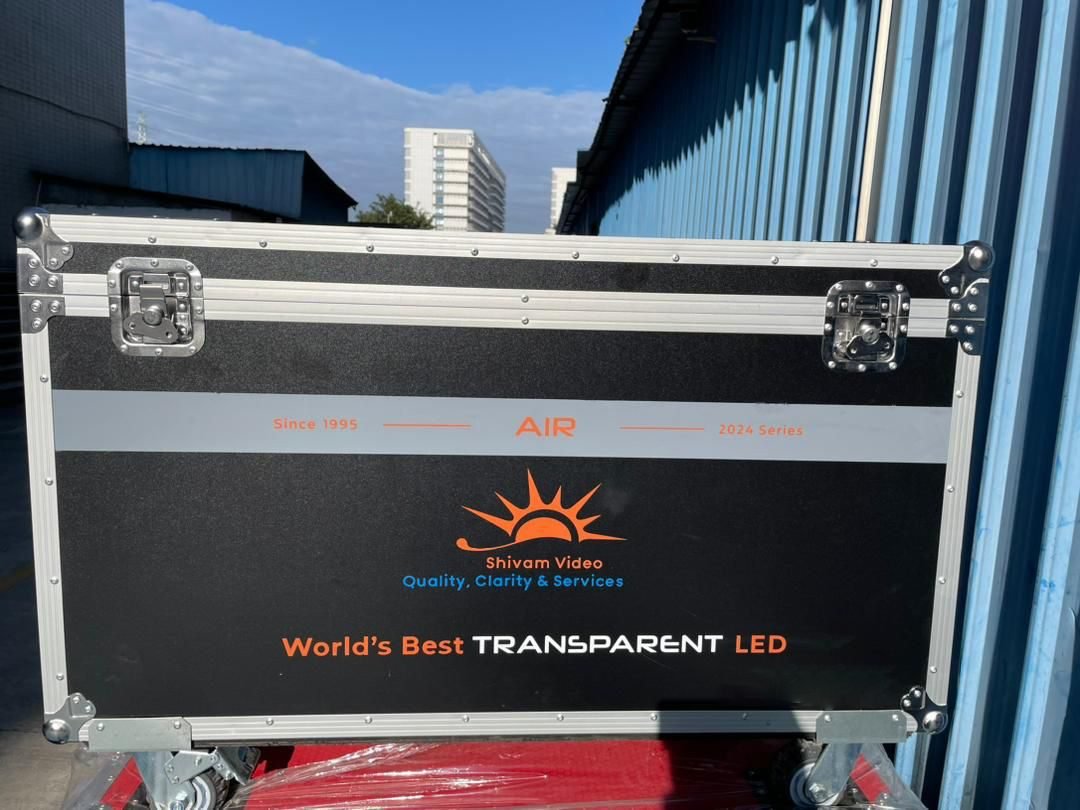 The future of LED displays is here, and it's transparent. With its unique combination of transparency, high-quality visuals, and versatility, Transparent LED Displays are poised to transform the way we engage with digital content. Embrace this cutting-edge technology, and bring your vision to life with displays that seamlessly blend with the world around us. Welcome to the future of LED technology—welcome to transparency. Benefits of Transparent LED Wall are as follows 
See the Difference Transparency Makes : 
AIR Series displays offer unparalleled transparency. AIR Series displays are virtually unnoticeable, from five meters and more away, and offer your interior space the best of both words: displays that let natural sunlight filter inside, while allowing outside passers-by to see in.
Unbeatable Pixel Pitch— for Transparent LED Display : 
Our 3.9 mm super high-density pixel pitch means sharper, more attractive, and noticeable imagery on your transparent display screen.
Brighter than Bright – See it from further away :
With up to 4500 nits in brightness, our transparent LED displays are visible from a great distance, and even in bright daylight, and beat traditional LED displays . 
Energy efficient, longer lifetime, and robust : 
Transparent LED displays offer one of the highest energy consumption savings.  AIR Series LED display have many additional advantages, including longer lifetime, improved physical robustness, smaller size, faster switching, and are so bright they get noticed even in full daylight .
Feel the Difference- Lightweight & Compact : 
Designed with efficiency and functionality in mind, Transparent LED displays are constructed using lightweight engineered aluminum and proprietary LED technology. This means our display modules weigh light, making them highly cost efficient to transport and easier and safer to assemble.
Features : 
High Transparent LED Panel

High Anti Wind Capability

Fast Installation

High Brightness

Curved

90° Stitching

Ultra Lightweight Design . Less than 6.5 Kgs

Convenient and fast maintenance

No steel frame structure is required